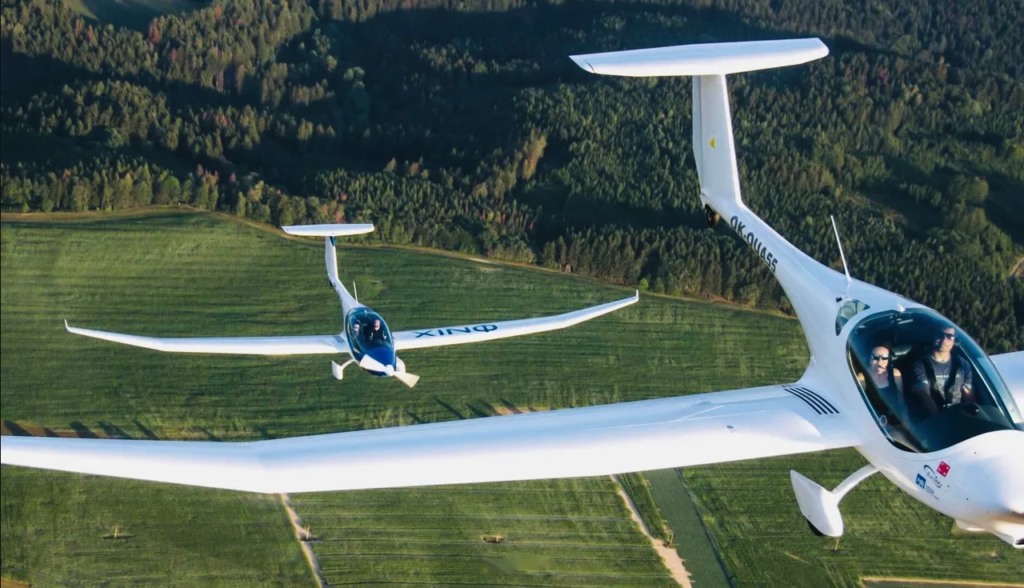 Cockpit heating.
McFarlane vernier-assist throttle (NEW). Easier to use and safer than the previous throttle.
2 – Main batteries w/switch.
WoodComp feathering propeller w/hydraulic assist (NEW). Easier than the previous controller.
Electric fuel pump, Pierburg.
USB's on panel (2 if space permits).
Winter ASI, FMS 510 degree (80mm or 57mm).
Winter QM2 Bank indicator.
Falcon compass card, 57mm. Can be installed in panel or on glare shield.
Carbon fiber instrument panel. Painted aluminum is an option.
Turbulators on wings and tail surfaces (NEW). Adds more control at slow speeds and is safer.
Speakers and gooseneck microphone.
Both LEMO and GA headset connectors.
Acrylate (MIPI) paints system (NEW). More UV resistant, and whiter/harder than gel coat.
Pitot/total energy probe.
Mecaplex vents(2) w/flippers.
Koger retractable sun shade.